Flamingo paperie is a new company. Offering exclusive cards, gift wrap, traditional advent calendars and stationery they rose out of the ashes of Phoenix Trading. Phoenix Trading closed mid August 2017.
You can now become a Flamingo Paperie Partner!
Become a Flamingo Paperie Partner right now for just £15. You'll have access to the new Christmas range that's just printed and have the option to buy a special start up pack in January when the company launches fully. Fill in your name and email and I'll send you the information you need to start today.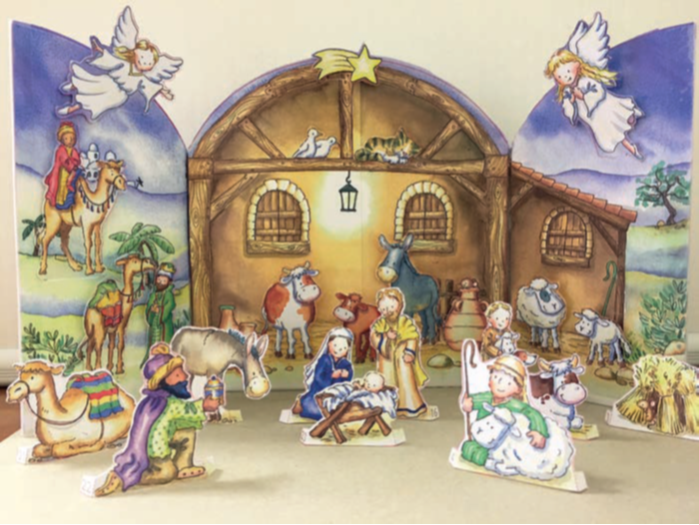 Flamingo Paperie Customer Club
Alternatively, you can join my new Customer Club. You'll receive emails with exclusive special offers, sneak previews and information about new releases as they happen.
The full details of the new company are still in development. the new Christmas range is just printed. This includes Christmas cards, exclusive to Flamingo Paperie. We also have traditional advent calendars and our well-known advent calendar cards. Advent calendar cards are possibly Phoenix Trading's best secret. It's great to see them continuing with Flamingo Paperie.
Click here to see the new Christmas range.
You can still get hold of a few Phoenix Trading products. As a former Phoenix Trader I have some stock here including the famous snowy village advent calendar. Just ask me if there is something from the old range you want to get hold of. I may well have it in stock and if not I'll do my best to find it!
If you'd like an idea of how Flamingo Paperie will work then the closest thing is my Phoenix Trading review where I share my 5 years experience as a Phoenix Trader. There will be differences between the companies. These will include lessons learnt from Phoenix Trading's abrupt closure but there will also be similarities. We will build on the experience of 22 years of Phoenix Trading.  Using many of the same illustrators and of course reaching out to our valued and loyal customer base, Flamingo Paperie will be flamboyant and fabulous!
Contact me today to be the first to get involved in this new venture. Join my fabulous Flamingo Paperie team either as a customer or a partner. Let's work together to build something great.
Sign up now to my new Customer Club, which will launch in January 2018. Receive special offers, sneak previews, be involved in the design of new products and more.
Become a Flamingo Paperie Partner today. You can either take stock from me to sell with a 20% profit for yourself or join the company for just £15 and start your own business selling stock at 30% profit. Get in touch and we can work out what's best for you.