10 Ideas for a Christmas Eve Box
Thought I would ask my three older children (10, 7 and 5) what they would like in a Christmas Eve Box and here's what they suggested.
Of course the first thing is the Box itself and this one is just a perfect size to fit a few activities, sweets and goodies that will keep the whole family entertained and start the Christmas festivities off the night before. And if you need a label then I think these green glitter stars are perfect.
1 Puppets

This will keep them busy and they can use them again over the next few days. A fabulous set of colour in Nativity Finger Puppets (or there are Christmas Character ones too)
2 Christmas Lotto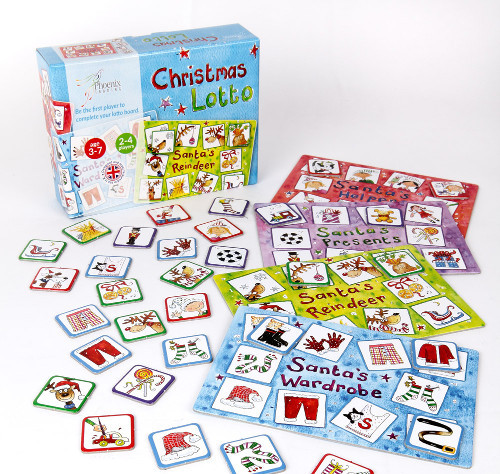 Two choices of game were Happy Families or Christmas Lotto (they were disappointed to learn that Christmas Lotto will soon be out of stock)
3 Paperchains
I didn't see that one coming either but despite being used as my lick-machines over the years it appears they still enjoy making paperchains, either in the traditional way or to make decorations for the tree.
4 DVD
No surprises there. My children suggested either It's a Wonderful Life or Muppet Christmas Carol. I've shown The Littlest Light on the Christmas Tree in the video.
5 Popcorn
To go with the DVD obviously!
6 Hot Chocolate (with marshmallows of course)
I suggest either buying individual sachets of hot chocolate and a bag of mini marshmallows or using some cello bags to make up individual packets of cocoa powder and marshmallow mix. Or make hot chocolate spoons. Perhaps the children would enjoy making their own hot chocolate packets to go in their Christmas Eve Box.
7 Book
We traditionally read Twas the Night Before Christmas before they go to bed on Christmas Eve but they also love Christmas Stories for Little Children. The book I've shown is a gorgeous collection of Christmas Poems, sadly no longer in publication but A Christmas Carol is also a great read for older children. Christmas Day will be so busy that bedtime stories probably won't happen. I believe no Christmas Eve Box is complete without a story. Settle them down for bed and take the chance to stop for a minute and remember what Christmas is all about amidst the preparations.
8 Chatterboxes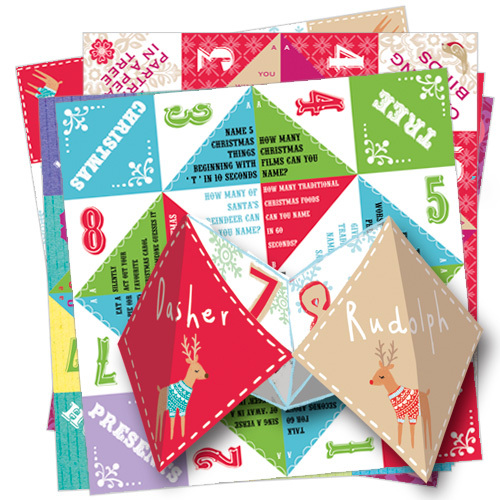 This is a new one. They have raided my Christmas stock this year and have been playing every day with these Chatterboxes. Honestly didn't expect them to still be enjoying them but really, they are out every meal time.
9 Table Decorations

Another colour in idea and a great way to involve the whole family in preparing the table for Christmas dinner. These table decorations include settings for 6 people so you might need more than one pack depending how many are coming round. Includes menu holder, napkin rings, coasters and place names.
10 Sweeties
Of course – they  wouldn't be normal if they didn't ask for these! My 10 year old wants one of these retro tuck boxes. Apparently it's because there's something for everyone in it but really she wants the Double Dip. The kola cubes however are all mine!
You can see a video I did of a Christmas Eve Box full of all these things here.