10 Ideas for a Christmas Eve Box
Thought I would ask my three older children (10, 7 and 5) what Phoenix Trading goodies they would like in a Christmas Eve Box and here's what they suggested.
For a limited time you can get a filled Christmas Eve Box at less than half price!
Get the box and all the Phoenix Trading contents listed below for just £25 with free p+p. (RRP £52.05)
Message me to order. You can also add this Christmas A-Z Jigsaw for half price too at £5 instead of the RRP of £10.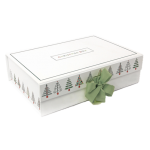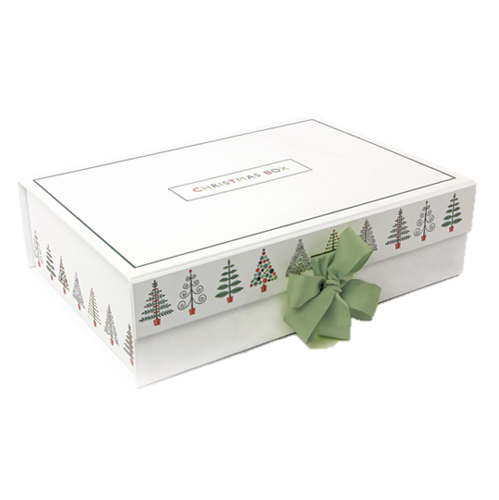 Of course the first thing is the Box itself and this one is just a perfect size to fit a few activities. Add a few sweets and maybe some hot chocolate and you will keep the whole family entertained. Start the Christmas festivities off the night before.
1 Puppets

This will keep them busy and they can use them again over the next few days. Two fabulous sets of colour in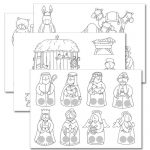 Nativity and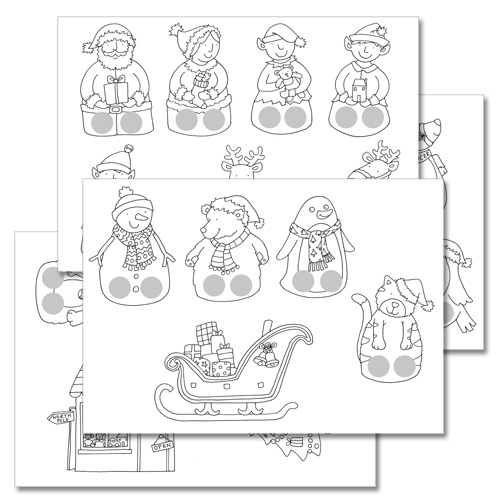 Christmas Character Finger Puppets
2 Doodling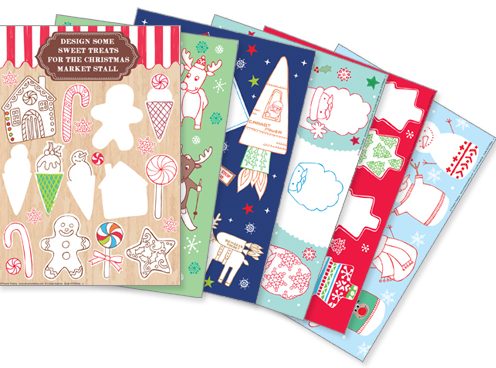 With 6 sheets in this Christmas Holiday Fun pack there are oodles of doodles to keep the whole family scribbling if necessary.
3 Paperchains

I didn't see that one coming either but despite being used as my lick-machines over the years it appears they still enjoy making paperchains, either in the traditional way or to make decorations for the tree. These red, white and black nordic ones look really stylish as well as being fun to make.
4 Colour in Tablecloth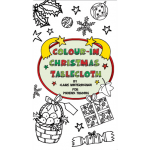 This 1m by 1m paper tablecloth will keep everyone busy at Christmas. Either use it just as something to do or for maximum value put it on the table for Christmas dinner with a few pens, crayons or coloured pencils and watch all ages get stuck in.
5 Notebooks and Jotter pad Christmas stationery

All children love stationery. You cannot have too many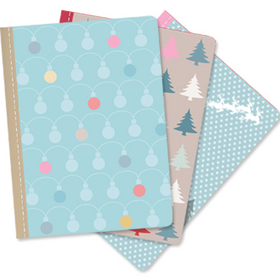 notebooks and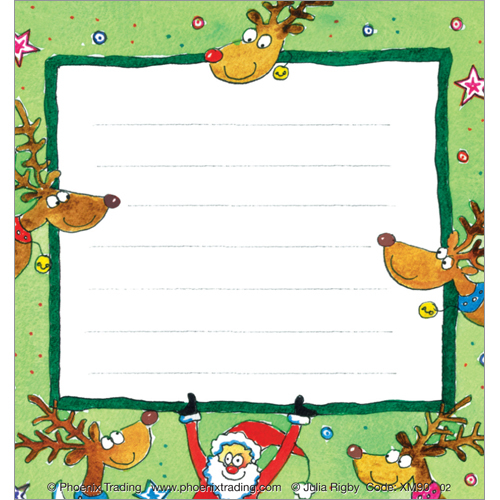 jotter pads. Enough said!
6 Door Hanger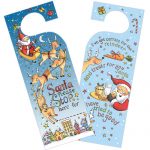 Santa needs to know where to stop after all, so this door hanger is perfect for giving little ones the confidence that he will know where to leave the presents.
7 Bookmark
This cheeky tower of reindeer bookmark is perfect for a Christmas Eve read. 

If you need some ideas of books for Christmas Eve then we traditionally read Twas the Night Before Christmas before they go to bed on Christmas Eve but they also love Christmas Stories for Little Children. A Christmas Carol is also a great read for older children. Christmas Day will be so busy that bedtime stories probably won't happen. I believe no Christmas Eve Box is complete without a story. Settle them down for bed and take the chance to stop for a minute and remember what Christmas is all about amidst the preparations.
8 Bunting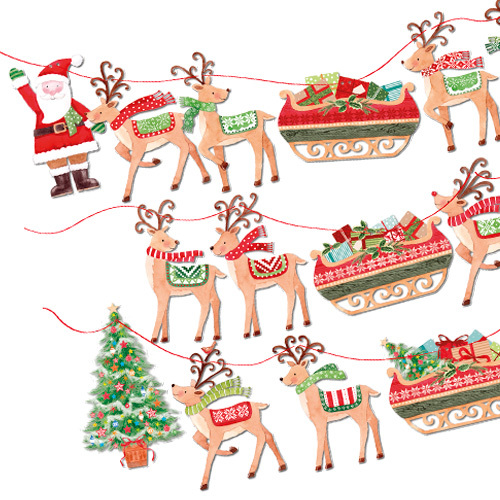 Decorate the hallway with a Christmas character bunting set. Comes with the string and each character has pop out holes ready for you to thread through.
9 Table Decorations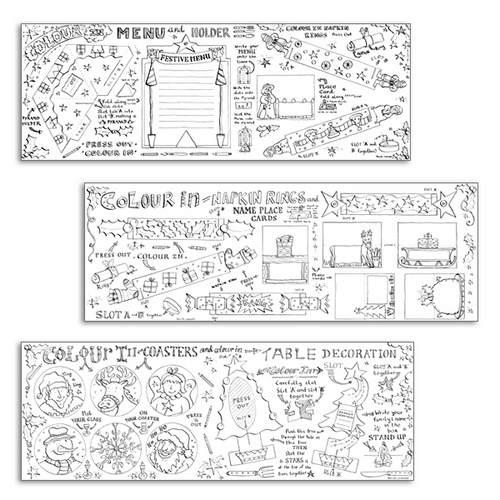 Another colour in idea and a great way to involve the whole family in preparing the table for Christmas dinner. These table decorations include settings for 6 people so you might need more than one pack depending how many are coming round. Includes menu holder, napkin rings, coasters and place names.
10 Gift Tags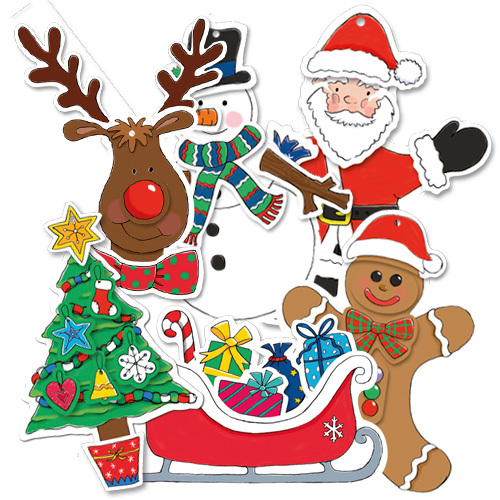 If your house is anything like mine then there are always a few last minute presents to wrap on Christmas Eve. Get them sticking these gift tags together to put on those gifts.
You can see a video I did of a Christmas Eve Box full of some of these things and other ideas here.
Limited Offer
For a limited time get all the above Phoenix Trading items, including the box for just £25 with free P+P. That's less than half price.
Message now to order yours – while stocks last!
Add the A-Z Jigsaw for just £5 (half price) when you add to the Christmas Eve Box offer.