If you're looking for something more traditional for this Christmas season then here they are. Our well-known, beautifully illustrated, traditional advent calendars, with doors or slot in characters are available online now.
Whether you need Santa themed, Nativity or just Christmassy. We have traditional advent calendars just for you.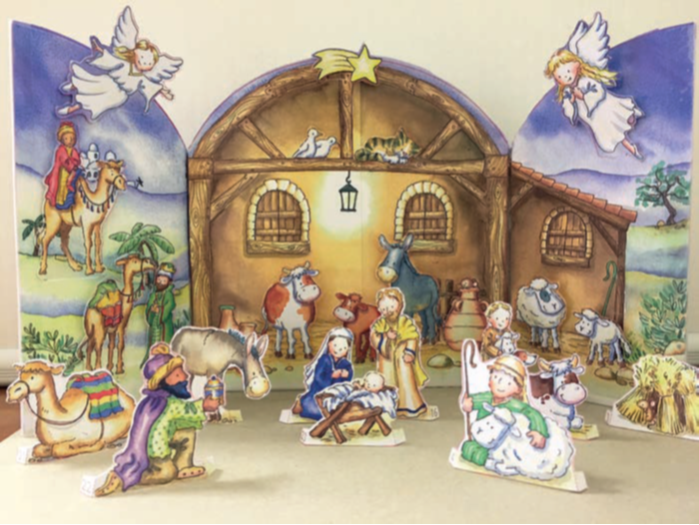 Build a traditional and beautifully illustrated Nativity Scene in this advent calendar illustrated by Kate Garrett. With both slot and stand up pieces you could reuse it and be different year after year.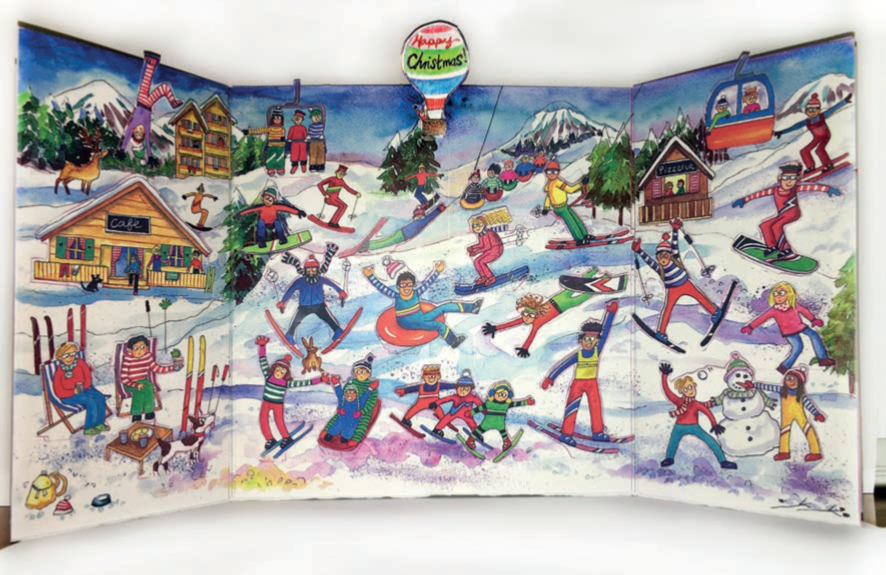 This fabulous and humourous ski resort traditional advent calendar, illustrated by Julia Rigby, is a must for any winter sports or outdoor enthusiast. With 24 pieces to slot in you can use it year after year too making it fantastic value.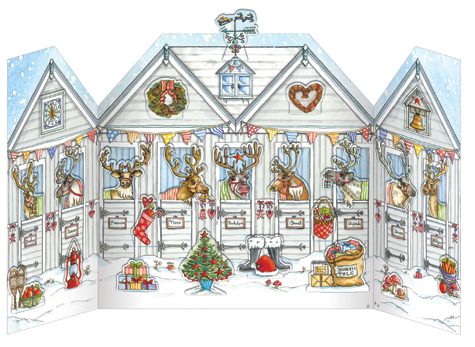 This is one of your favourite designs. Reindeer Stables is an Amanda Loverseed illustration. Flamingo Paperie have brought back the advent calendar. With 24 slot in pieces you can use it year after year, making a fabulous addition to your festive decor.
Make a new house every day for 24 days. Plus add trees and snowmen to build a "snowy village". Why not place little treats under each house? Click here to see a video of the village being built. Furthermore, this is an advent calendar you can use year after year.
The Tower of London advent calendar is another Amanda Loverseed illustration. This is great for home or school with past and present references to the Tower behind each door and slot in piece.
 
If you like robins then you'll love this "robin"-themed calendar. This is one of my favourite traditional advent calendars. My children really liked this one too. There was something about each piece of clothing on the washing line. Furthermore the robins are just cute!
Who doesn't enjoy a game of Pass the Parcel? With this colourfully illustrated advent calendar you can open a present each day until Christmas.
And if you like these, then you'll be chuffed to know that all our Christmas cards are charity cards. If traditional advent calendars are too big then we also do traditional advent calendar cards – please ask for more information.