Hello, I'm Janet, welcome to my website where I like to blog about cards, gift wrap, crafts and cake. If you're looking to buy Flamingo Paperie cards then you've come to the right place. If you're looking for great gift wrap then click here and if you're crazy about colouring in then go here.
*NEW* Flamingo Paperie Brochure *Click Here*
You can now join my Flamingo Paperie team. Flamingo Paperie launched new starter packs in February 2018 with everything you need to start your own independent Partnership with Flamingo.
Be a flamboyant flamingo in a flock of pigeons!
Join my new Customer Club programme and get emails to exclusive special offers and sneak previews of what's new.
Just let me know where to send the information to and I will send you a weekly email with special offers, discounts and insight in to new products coming out. Flamingo Paperie will launch their official Customer Club in January. When you join my club you will get discounts, special offers and sneak previews before then and I will send you the link to join the 'official' club when it opens.
Some of the new Flamingo Paperie cards: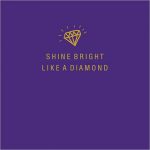 You can buy Flamingo Paperie cards now.
Do you love colouring? Download some free printable colouring sheets by clicking on the images below or check out our colouring in tablecloths
     
I love to share your craft ideas. We have paper chains, tissue, twine and more and I love to see what you can make with these. I'm a bit of a Pinterest addict, you can see the kind of things I follow there. I also do gift wrapping evenings locally where I aim to show simple gift wrapping techniques that look effective but don't require a lot of time or ability. Let's face it, we're all busy and simple is good.
Gift Wrapping
I do love to wrap things up and tie pretty bows! I'm always on the look out for new demonstrations and am building a Youtube channel full of gift wrapping how-tos. Please take a look and if you find something that you think is missing from the collection please let me know. Here's one of my favourites.

More about Phoenix Trading
There wasn't any one reason why Phoenix Trading closed. As is usually the way of these things, it was a combination of factors. While I was a Phoenix Trader I wrote a review of my experience. I've updated it slightly to reflect some of what happened towards the end. However, I am busy moving on and building up my new business with Flamingo Paperie. I think the company management have learnt a lot from Phoenix and so have I. I'm very excited about a fresh start. I'm also relieved that the new start is built on a foundation of 22 years of Phoenix Trading experience. Here are some of the FAQs I get about joining my Flamingo team.
Why not join me in this new adventure?